I wish I never bought this stuff! It reeks of strong chemicals. Literally, the moment I applied it to my face - my skin was just burning so badly. I had to wash it off immediately. I did not put anything on my face after and my skin
ended up having a horrible reaction the next day. With my skin all red, along with a what looks like a scab. I've never had anything to this extreme happen before.
Ingredients:
Water, Cyclopentasiloxane, Glycerin, Reservatrol, Ascorbyl Glucoside,
Behenyl Alcohol
, Dimethicone,
Peg/Ppg-18/18 Dimethicone
,
Propanediol
,
Hexyldecanol
,
Butylene Glycol
,
Tocopherol
, Linum Usitatissimum (Linseed) Seed Oil, Helianthus Annuus (Sunflower) Seed Oil, Borago Officinalis Seed Oil, Adenosine, Beta-Glucan, Brassica Campestris (Rapeseed) Sterols, Tetrapeptide-21, Glutathione, Bisabolol, Cetylhydroxyproline Palmitamide, Stearic Acid, Arginine, Resveratrol,
Cyclohexasiloxane
,
Sodium Hydroxide
, Polysorbate 20, Ethylhexylglycerin, Disodium Edta, Lecithin, Benzyl Alcohol, Chlorphenesin,
Phenoxyethanol.
.
Example of one ingredient I looked up is below.

Please look up the others highlighted in red yourself

you will be unpleasantly surprised. The reason why I'm not putting up the reactions for a lot of these ingredients is because majority of the cosmetic websites I have found online have these copyright policies where I have to email them and get their permission prior to posting their data + I really would like consumers to do their own independent research because it's never good to believe everything you hear anyways. Especially from the beauty industry where profit means everything. I did go over each ingredient one by one and to summarize them I would say that majority of the ones highlighted in red are possible irritants to the skin. There was one ingredient in there banned in Japan and Europe too because of the horrible side effects (and they're big on health concerns there so I wouldn't be taking that lightly)
.
Example below of one of the ingredients:
Peg/Ppg-18/18 Dimethicone = this ingredient is synthetic and it may be contaminated with potentially toxic manufacturing impurities. Some things it may effect is your organ system.
EWG Skin Deep. Cosmetic Database. Retrieved from:https://www.ewg.org/skindeep/ingredient/723043/PROPANEDIOL/

Philosophy - Vanilla Birthday Cake
The only reason I purchased this was because I liked the packaging and I was in a hurry.
The smell is so synthetic. It does not even smell like vanilla.
I used it a few times as a shower gel and it doesn't even moisturize.
The biggest thing that turned me away from this product was the caution information on the back.
I've never seen this before on a personal care product but if something tells me it might cause UTI's for females- It's going to make me not want to use it.
Im sure there are a lot of other companies that have ingredients that may cause some serious side effects but they're just not telling their customers about it. (Which is why I think its good to always do my research #TrustIssues)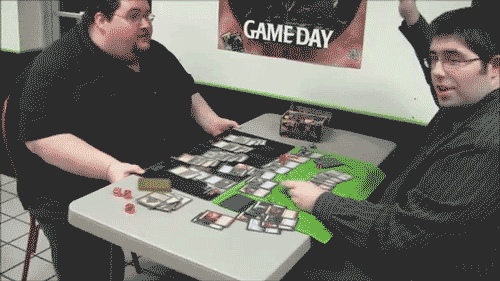 Normally I like to go over the ingredients one by one, but for this one I feel like the GIF above. On account of, I got so angry reading the ingredients for their miracle worker cream, I will not be going over the ingredients for the Vanilla Birthday Cake Bath product. I'm sure there are many happy customers out there who love the Philosophy brand and I'm not urging anyone to stop using the products. I'm just sharing a personal experience where their anti-aging face cream made me break out and I found that their 3 in 1 bath product could possibly cause a UTI. As much as
I love writing about products that work for me, the not so amazing products need to be reviewed as well. W
hen something disappoints me this badly and has harmful ingredients I think it's important to bring some attention to it.
Philosophy

(from Sephora)

:
Anti-Wrinkle Miracle Worker 2oz = $74.00
Vanilla Birthday Cake Shampoo, Shower Gel & Bubble Bath = $ 21.00
Ratings: 1/5 (+1 for the honesty)